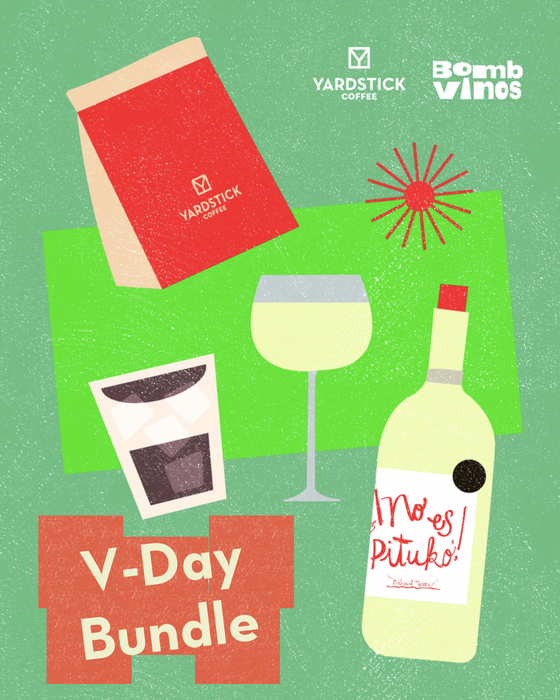 V-Day Bundle - Coffee & Wine
Sale
Sale
Original price
₱1,895.00
-
Original price
₱1,895.00
₱1,450.00
This V-Day bundle is a limited run collab between Bombvinos and Yardstick Coffee to showcase the funky flavors of natural wine and lactic-fermented coffees. This flavor-focused bundle was carefully curated for Valentine's Day. Each bundle comes with a bottle of wine, plus a 250g coffee. Details below:

Wine - 750 ml
Producer: Viña Echeverria
Name: No Es Pituko Chardonnay
Year: 2021
Tasting Notes: On the nose, strong aromas of banana, apple and pear blend with toasted brioche. In the mouth, it is full-bodies and rich, with a creamy refreshing and fruity acidity.

Coffee - 250g
Producer: Luis Toro
Origin: Colombia
Processing: Washes - Lactic Fermentation
Tasting Notes: With this coffee we taste Grapes, Tamarind and Lemon.